Barkitecture / 2017—
Austin, TX

A collaboration between Mark Odom Studio and Drophouse Design

Originally designed as posts for guard dogs, the doghouse has historically been a microcosm of our own domesticated spaces. Functionally, SAFE & HOUND draws from the feeling of safety that dogs and their owners have always provided for each other. The translucent panels retain light and open to provide visual cues of comfort and security between pet and owner, while the steel draws boundaries to define the space as a closed, personal den.

Mark Odom Studio fused the iconography of the doghouse with a minimal construction technique and material pallet. Fabricated by Drophouse Design, the well-known profile of a doghouse is translated into repeated steel line elements clad in frosted panels that transmit the shadows beyond.

Material juxtaposition: artificial turf, raw steel and persimmon plywood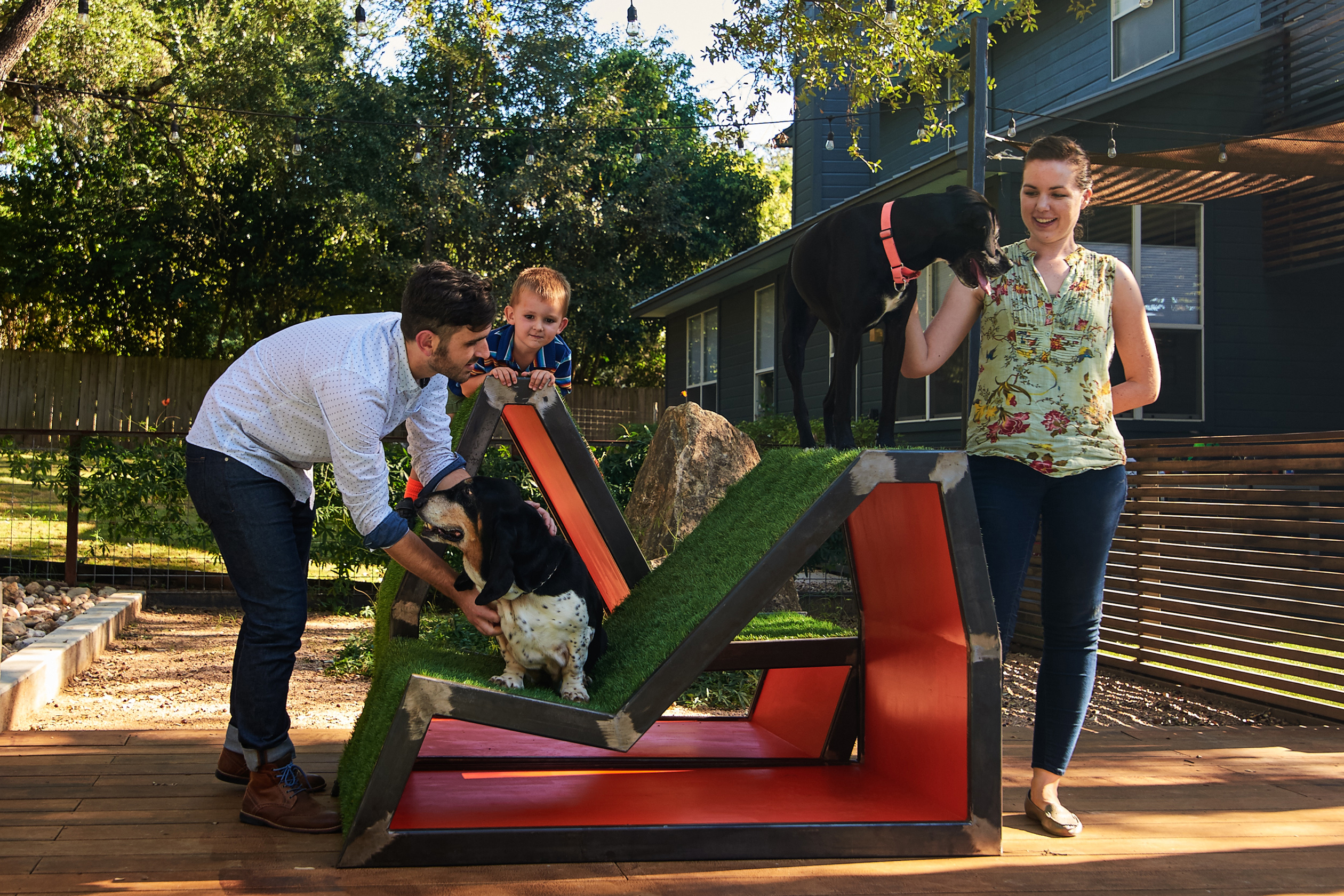 tete-a-tete configuration
single lounge chair arrangement
Project Team—

Architect: Mark Odom Studio
Builder: Drophouse Design

Photographer: --