Bonhomie—
Austin, TX /
Restaurant
A French Bistro lead by Chef Philip Speer with a well edited bar for anyone needing a casual drink. The concept was to have an open kitchen restaurant that was neighborhood friendly, comfortable, and service focused with a subdued black and white color palette that spoke of its subtle character.

Bonhomie combined two existing restaurant spaces at the ground level of a mixed-use building in North Austin.

The building owners were hopeful that Bonhomie would bring new life to one of the primary corners during the day and at night.

The interior design of the restaurant provides street appeal during the day and transforms into a curious glow of pendants at night.

The oxblood upholstered interior booths were a reference to Chef Philip Speer's custom motorcycle seat that's typically parked on the corner.

--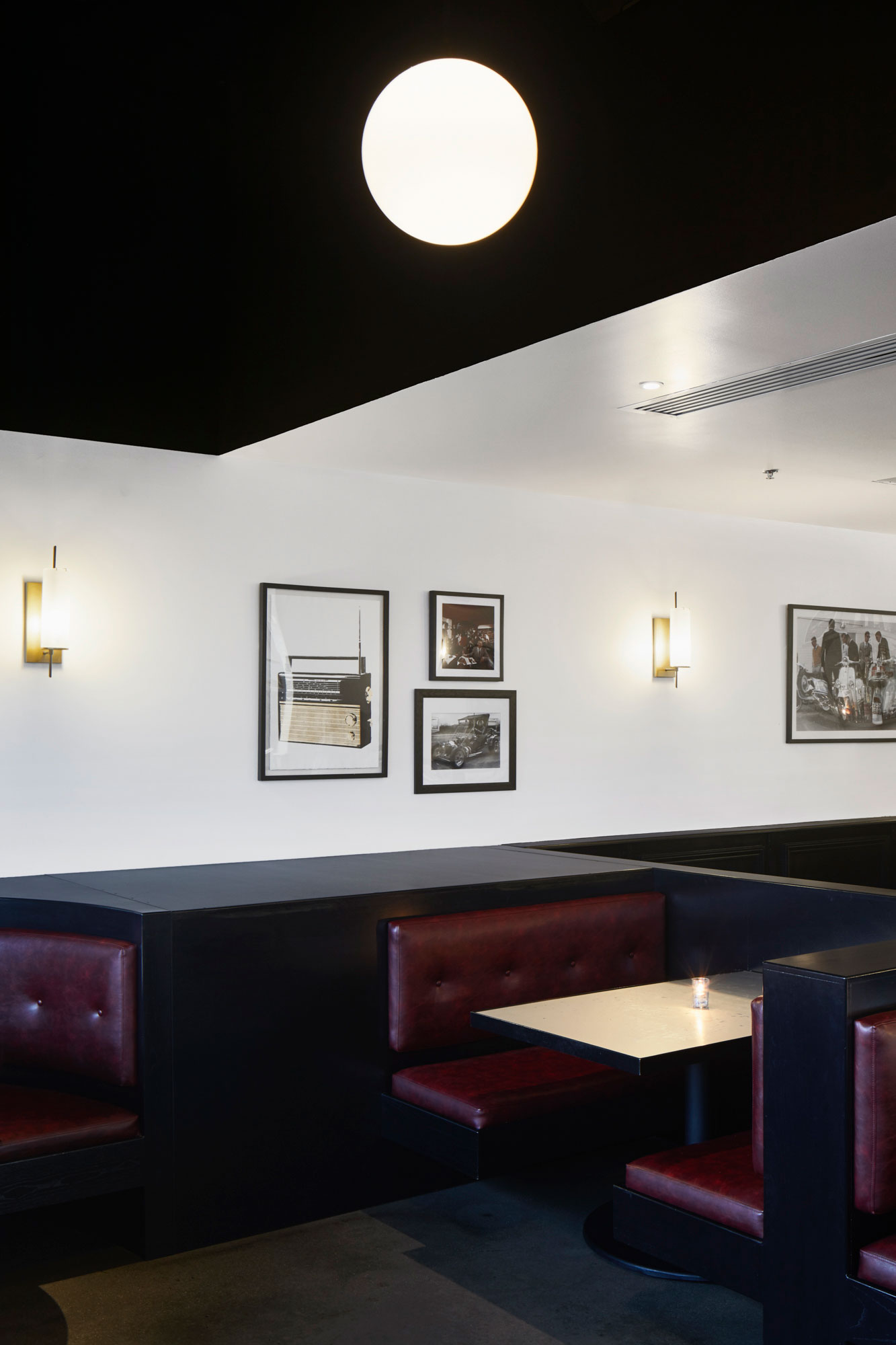 Project Team—

Architect: Mark Odom Studio
Interiors: Mark Odom Studio w/ Sean McCusker & Philip Speer


MEP: AYS Engineering
Builder: Miller Group Construction

Photographer: Andrea Calo