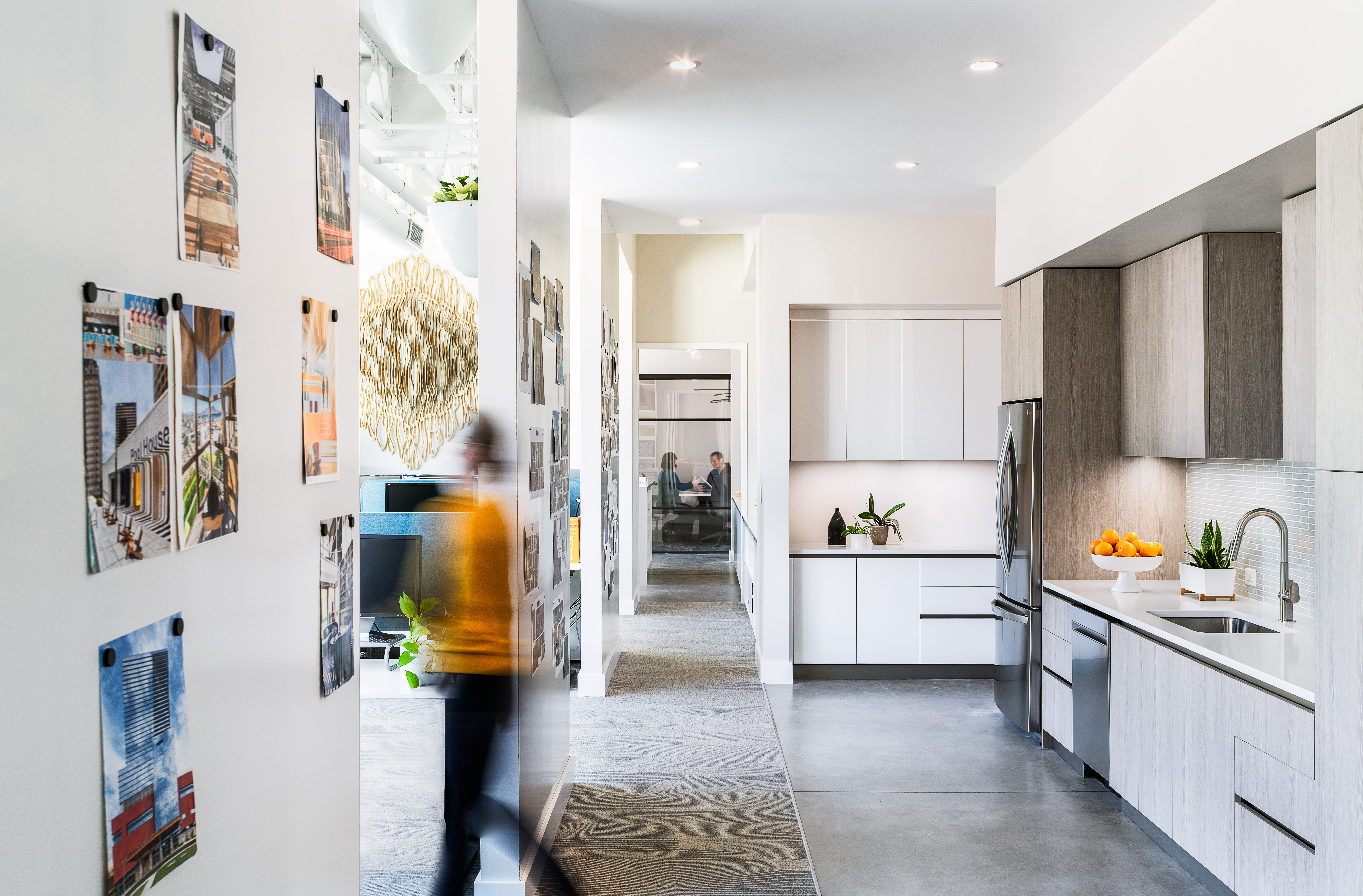 Britt Design Group—

Austin, TX /
Office
This recently completed two-story office building exemplifies WELL build and design. BDG occupies the bottom floor and was a collaborator in the tenant improvement layout. Bringing natural light into the office was one of the most important elements. Views are framed by large windows from two opposite sides allowing the users to experience the busy streetscape (front) and the quite solitude of backyard landscape (back). The main lobby is the primary entry for interaction between offices -- the backyard landscape is the same concept.
Published—
August 2020 /
Featured in LoopNet
/ 02



Flooring installed is polished concrete exposed throughout, with carpet tiles used in the office and circulation areas to help soften the space.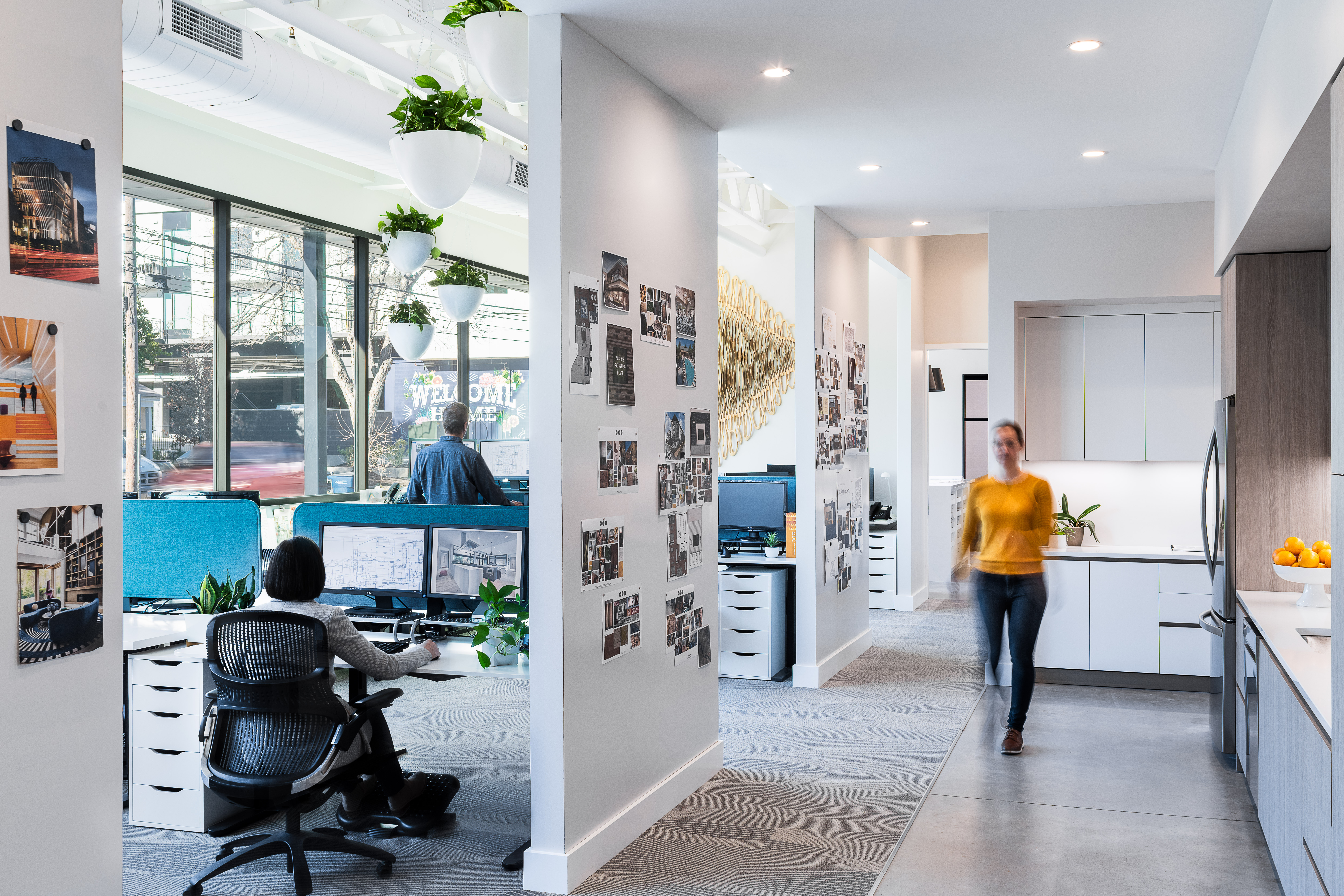 / 03

The landscaped side yard allows for the office users to enjoy the outdoor natural surroundings.


Project Team—

Architect: Mark Odom Studio
Interiors Collaboration: Britt Design Group
Builder: Franklin-Alan
Structural: CPH Engineering
MEP: AYS Engineering
Photography: Matt Batista