Bull Creek—

Austin, TX / Residence

Situated in the quiet and historic Allandale neighborhood, this site sits alongside single family homes. With diverse landscape and typologies surrounding it, the Bull Creek Residence celebrates its context by respecting the neighborhood scale, setbacks, and existing trees while providing a variety of new exterior spaces around the periphery of the house. The space planning in and around the house mixed with the common thread of materiality gives a subtle but strategic difference between public and private space, both within the home and around the site.

/ 01
Exterior Courtyards

Focusing linear connections and perimeter courtyards, this home is flooded with natural light from all sides. The heart of this design is truly the diversity of living spaces that engage its surroundings differently—from a quiet office to a special reading nook. These various scaled spaces can all be opened up to one another, creating a rich living experience throughout.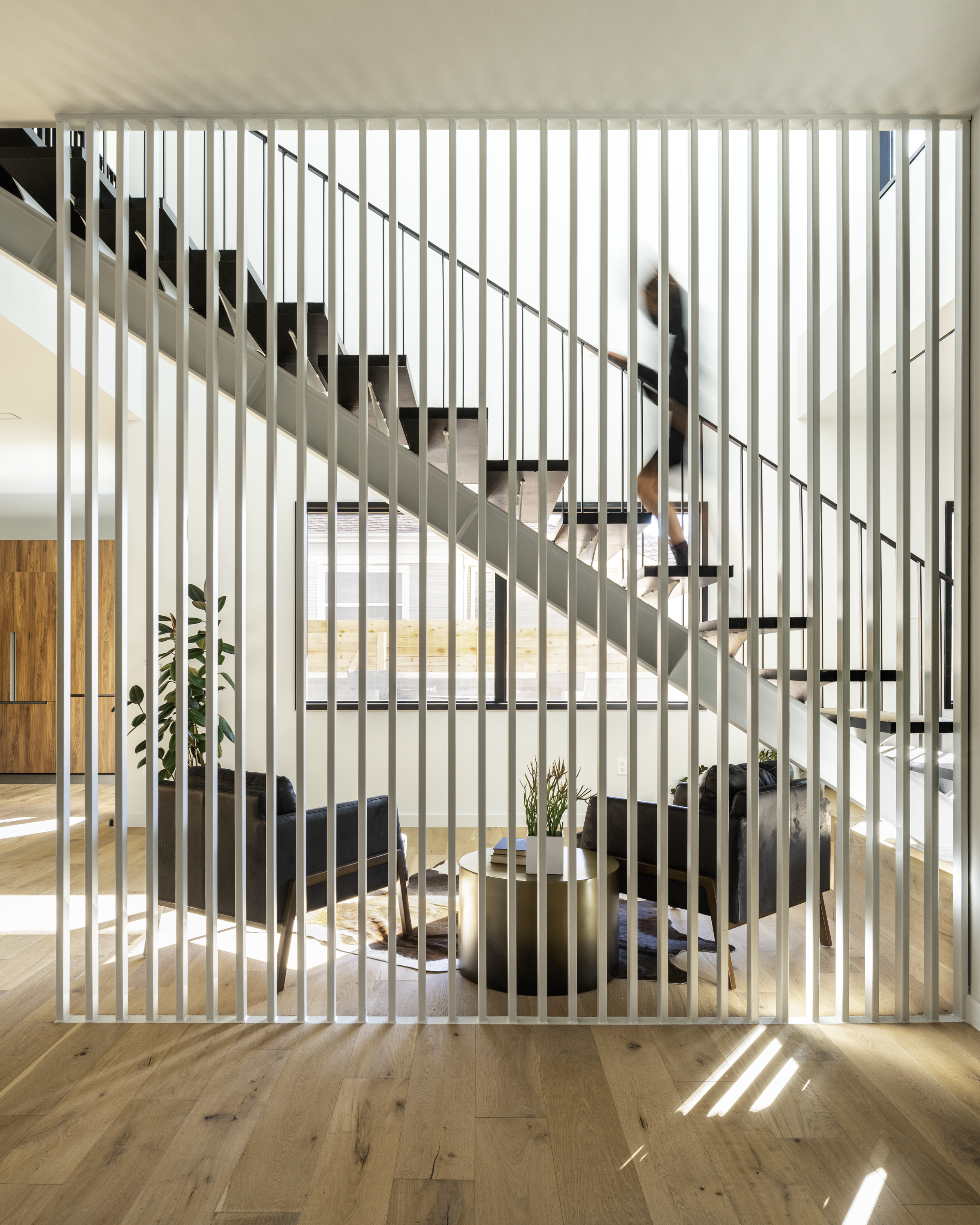 Project Team /

Architect: Mark Odom Studio
Interiors: Mark Odom Studio

Builder: Citadel Development Services

Photography: Leonid Furmansky