Enfield —

Austin, TX /
Condos
A historic, circa 1933, residence is reimagined into a multifamily community on Enfield Road in Austin, TX. The infill project aims to both preserve and renovate the existing historic structure while adding density to a populated and highly trafficked urban corridor. The original structure — a 1930's mansion built by Judge David Houston Doom and his wife, Nellie -- the former legislative chairperson of the League of Women Voters — was originally set on a large, estate-sized lot situated in the historic neighborhood of Austin's Old Enfield. The developer and client, Journeyman Group took great care to not demolish but build off the existing structure to form the multifamily project.
/ 01
"Having a project that juxtaposes a historical building next to a modern addition was interesting while also challenging. The careful balance of old and new -- with a respectful way to connect each -- was the key in this design plan,"


—Mark Odom
/ 02
"There was no staging area for equipment, material, or trucks to pull in and out. The project had very tight dimensional tolerances on all sides, vertically and horizontally, so preplanning was key,"


—Mark Odom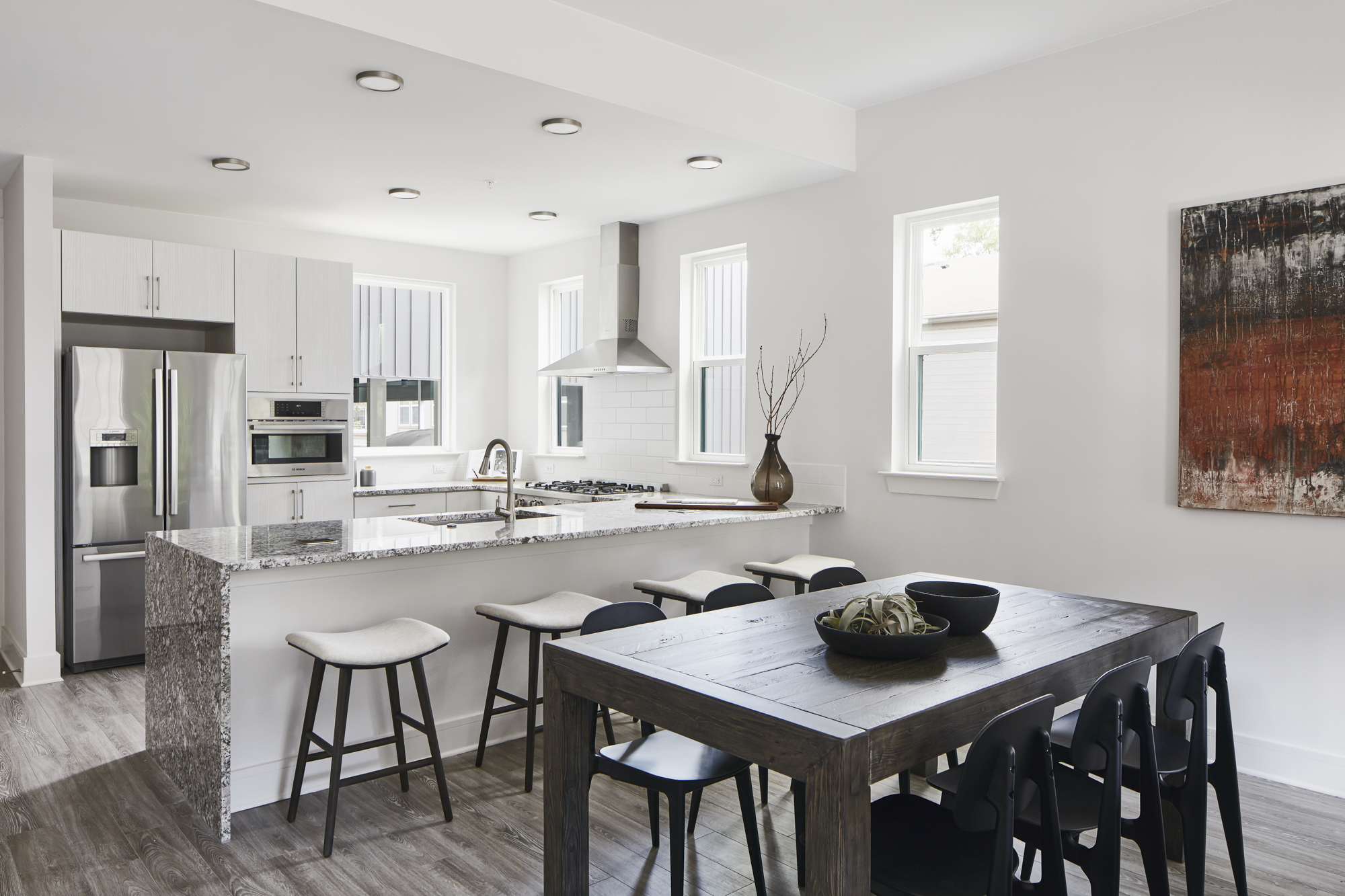 / 03
The Enfield Condos is a great example of adaptive reuse and infill development -- creating seven units where there was one. Carefully stitching the new and the old together preserves Austin's history while answering to city's need for multifamily housing.
Project Team /

Architect: Mark Odom Studio
Developer: Journeyman Group
Builder: Journeyman Group
Staged: Ruby Cloutier


Photography: Andrea Calo