Sixth and Chicon—

Austin, Texas / Micro-Dwelling Multifamily

This 6 floor, 34,364 square foot, multifamily project, at the corners of Sixth and Chicon, will feature 60 micro-housing apartments, close to urban amenities and public transportation. The community was designed with the urban minimalist in mind and offers a turnkey micro-lifestyle, with the bonus of proximity to some of Austin's most exciting shops, restaurants and entertainment.


Coming Soon
/ 01
At full buildout, the property will feature modern amenities including multiple co-working spaces, individualized workout rooms on each level, multiple community kitchens and outdoor spaces including a rooftop patio, all with fantastic views to Downtown Austin. The average size for each apartment is 355 square feet with units ranging from 252 square feet to 465 square feet.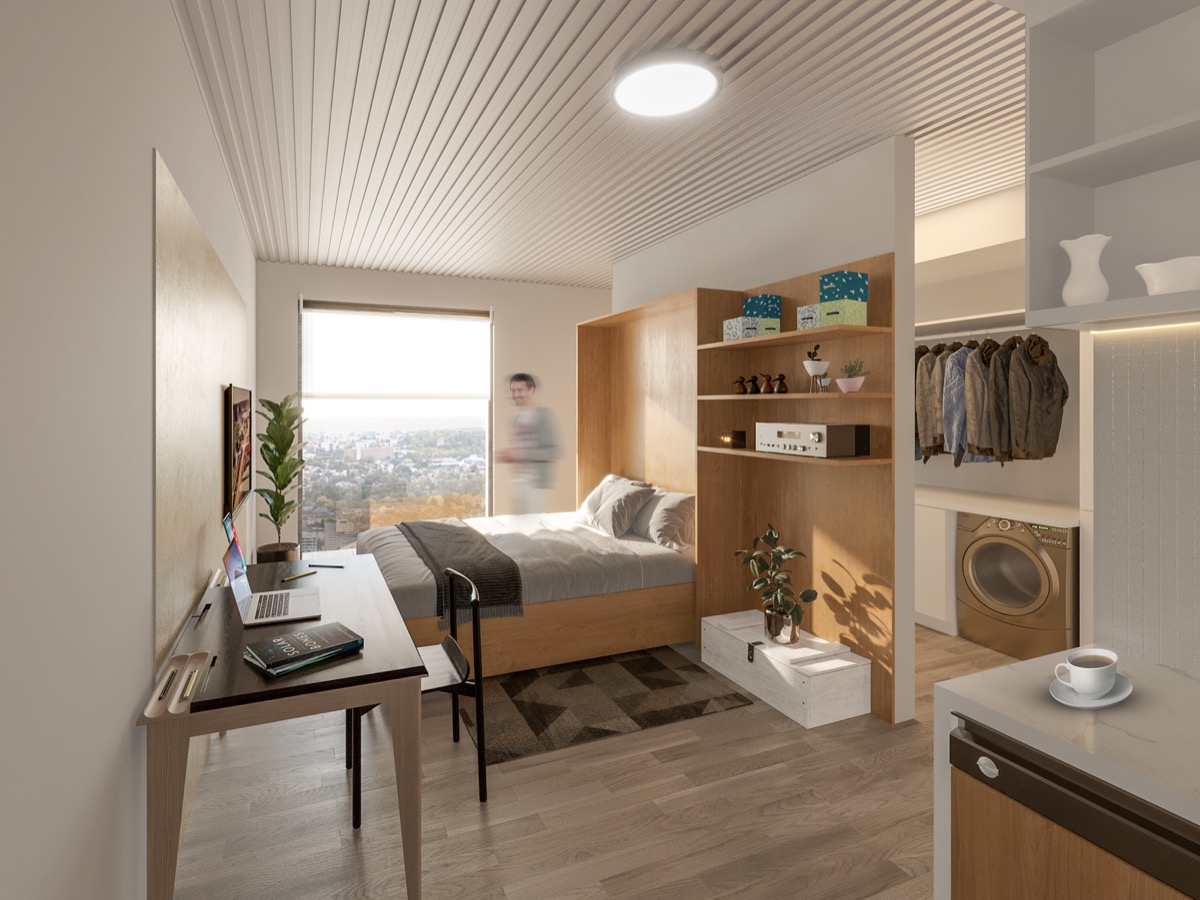 / 02
"Our design team worked masterfully to understand and execute this project using some specialized ordinances and land development code provisions allowing for smaller units and much less parking than would normally be required anywhere else in Austin,"

—Nathan Vargo
Founder, Watershed Development Group

/ 03
Sixth and Chicon will be in walking distance to Plaza Saltillo Transit Oriented Development, giving residents easy access to Austin's public transportation system.
Project Team /

Architect & Interiors: Mark Odom Studio

Developer: Watershed Development Group

Builder: Cadence McShane Construction

Civil Engineer: Civilitude
Structural Engineer: Leap Structures
MEP: Nichols Engineering

Renderings: Picnon