St. John's Square —

San Antonio, TX /
MultiFamily
St. John's Square is an 8-story, 253 unit project currently under construction at the corner of South St. Mary's Street and East Nueva Street. The 1.3 acre former parking lot is being adapted into much-needed housing which will be a catalyst for filling the void in "missing middle housing" in San Antonio's urban core.
Published—
Feb 2020 / CultureMap San Antonio
Feb 2020 / San Antonio Business Journal
/ 01
Conceptually, this project aims to nod to its historic surroundings on the outside while finding elements of contemporary surprise as patrons move inside the building. These surprises are defined with pops of color, tactile elements, and well defined common spaces sprinkled throughout the building.

/ 02
The project was inspired by the consistent "base, body, cap" striations seen across downtown San Antonio. This horizontal focus is further defined by a gradient of textures moving up the building, as well as subtle setbacks at each level. Being such a primary focal point along the St. Mary's Street and Nueva Street views from downtown, the design of the project aims to elegantly anchor the street-scape formally, while also adding new street life to this critical intersection.

The project offers 4 different scales of street and community building activity:


Retail at ground floor
Walk-up Units at ground floor along St. Mary's, E. Nueva, and S. Presa
Studio units with "back yards" along the south side
8th level community spaces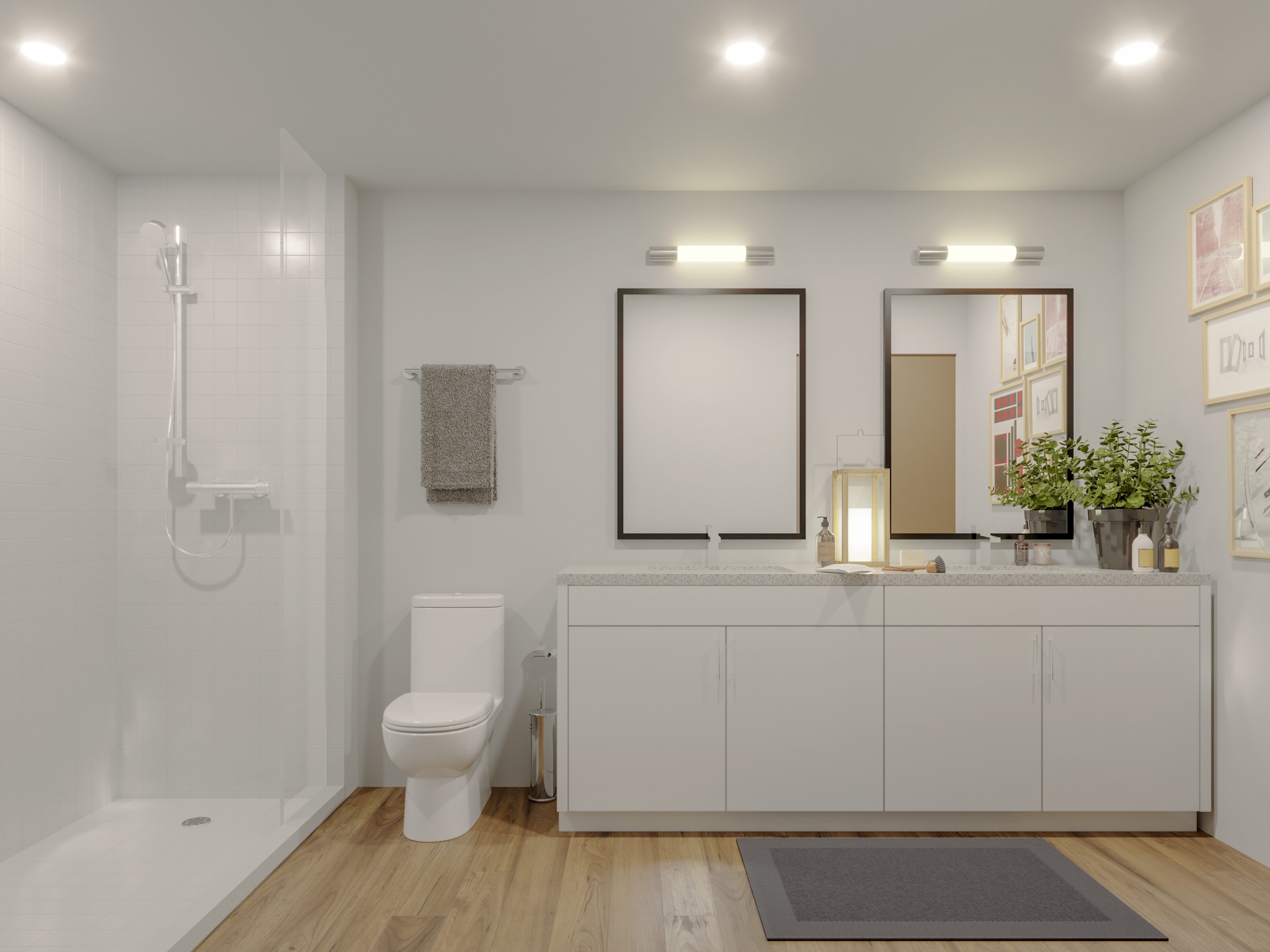 Project Team /

Architect: Mark Odom Studio

Builder: Cadence McShane Construction
Structural: Architectural Engineers Collaborative
Interiors: Kasey McCarty
MEP: Encotech Engineering Consultants
Landscape: Hitchcock Design Group
Civil: Pape-Dawson Engineers, Inc.
Renderings: Picnon / Mark Odom Studio