Wanderlust Yoga—
Domain, Austin, TX / Wellness Studio

Wanderlust Yoga Studio offered so much opportunity spatially through it's unique class offerings and exciting amenities. Often classes are held to live music and host to community events, while still maintaining a supportive and encouraging practice environment. The spaces themselves needed to be able to quickly flex between these demands as well as promote an individual identity to the included retail boutique and organic cafe. This meant that material selection, color, and movement were top priorities for the design.

Additionally, being a corner space within a larger urban retail market, the space needed to have good access, visibility, and way finding for studio members, potential customers, and grab-and-go users. The entry lobby plays with overlapping spaces, combining seating, display, and check in, and introducing lighting to direct customers. The end product is a small, intimate, yet inviting and collaborative space, which serves the communal needs of this specialized yoga studio.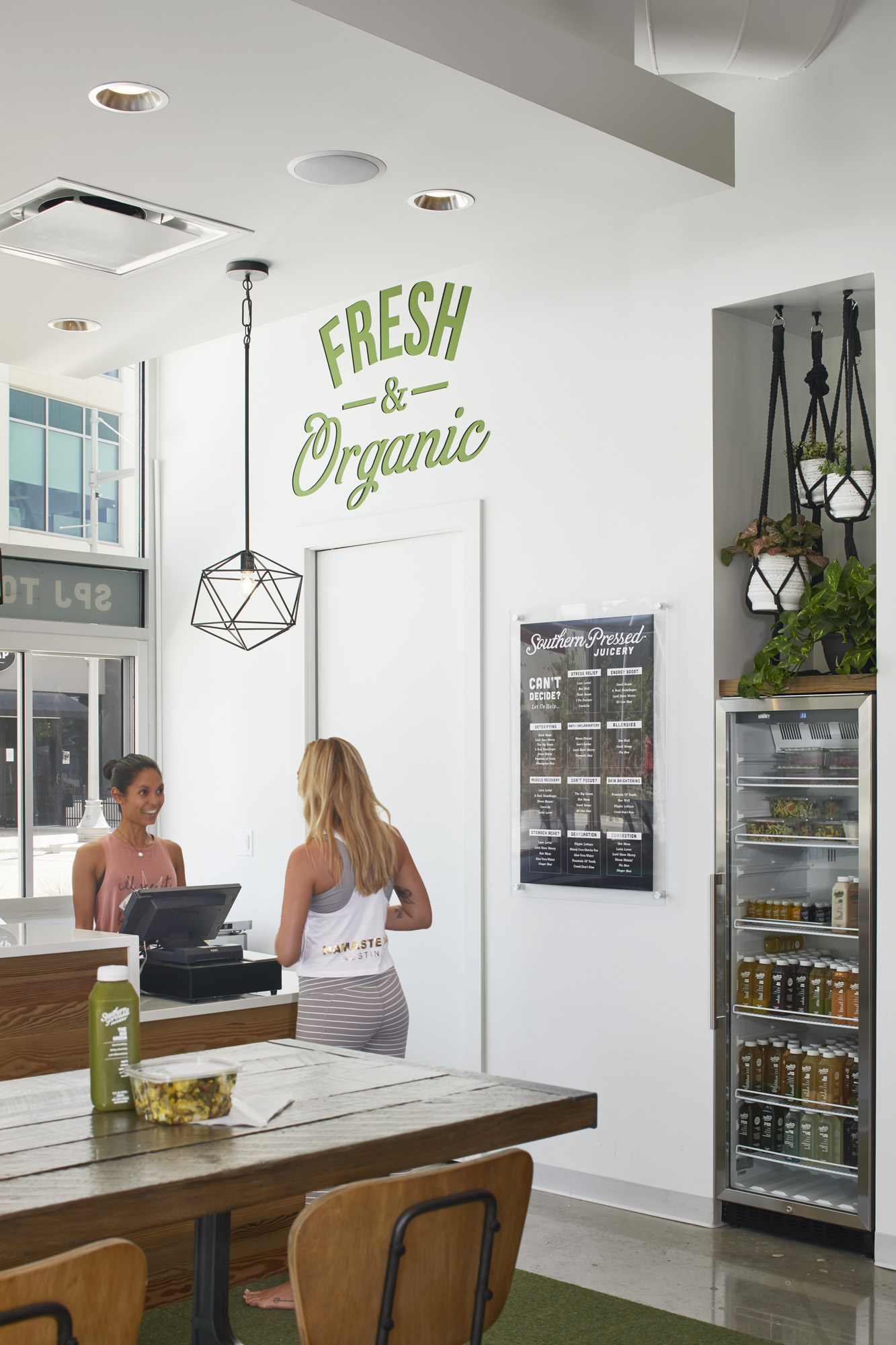 / 01
Combining entry and service

Southern Pressed juicery operates as an organice juice bar and cafe situated within the studio checkin, lobby, and retail boutique.

Project Team—

Architect: Mark Odom Studio
Interiors: Mark Odom Studio

Photographer: Andrea Calo